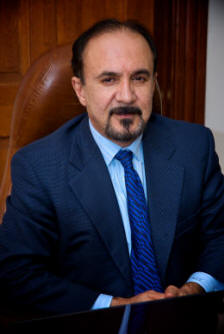 Attorney Richard Zayas
was admitted to the Connecticut Bar in 1990 and was also admitted to practice before the Federal District Court in the District of Connecticut the same year. Attorney Zayas graduated from the University of Massachusetts at Amherst (1980 cum laude), and the Kennedy School of Government at Harvard University (Master City and Regional Planning, 1982). After working for several years for the General Assembly of the State of Connecticut (House of Representatives) he decided to attend the school of law at the University of Connecticut from where he received his law degree (1989). He is a member of the Connecticut Trial Lawyers Association and the American Trial Lawyers Association.
Contact me via Email:
(rlz@zayaslaw.com)
Attorney Zayas has been practicing law in the Hartford area since 1990 and has represented thousands of victims in accident cases such as motor vehicle accidents, slip and falls and medical malpractice. He has tried many jury cases particularly representing clients injured in motor vehicle and slip and fall accidents. He has also briefed and argued cases before the Supreme and Appellate Court of the State of Connecticut.
For over ten years Attorney Zayas has been presenting the program "La ley y Usted ("The Law and You") every Wednesday at noon time on WPRX 1120 AM. He has also prepared and conducted many special programs dealing with Caribbean music, his second passion. Attorney Zayas is well known in the Hartford Community for his involvement and support of cultural and musical organizations and events. Although he is extremely busy with the practice of law, he always finds time to relax with his music and his vast collection of percussion instruments.